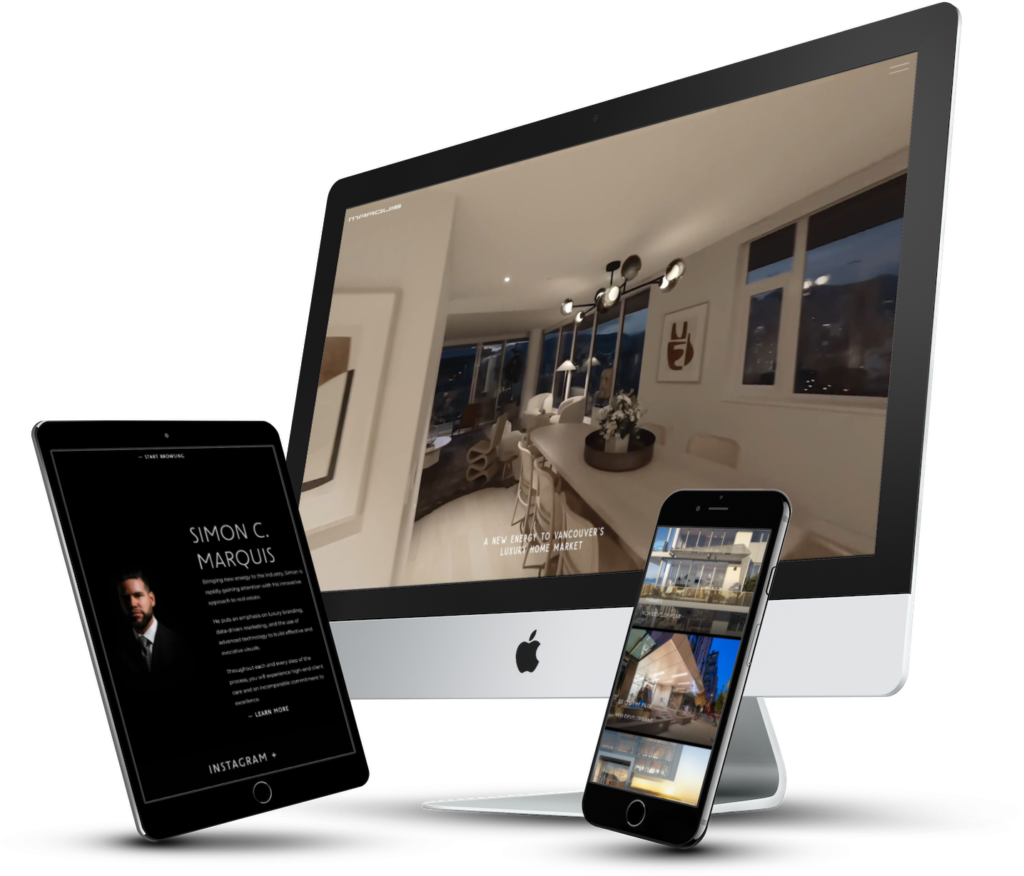 Simon Marquis reached out as a relatively new agent hyper-focused on the luxury market. He had positioned himself alongside one of Vancouver's top realtors and wanted to leverage his position by creating a website that catered to the elite market. He planned to hit the ground running, knock on doors, shake hands, and leverage the site for credibility.
Simon had a pretty clear vision and chose LYF Marketing to execute this vision after he'd seen some of our previous work for other top-tier agents.
We knew Simon had aspirations for details like custom menu bars, vertical parallaxes, and listing displays, so we went the route of a custom design. With many hours spent designing and refining, working closely with Simon, we completed a website like no other. Dark, moody, and filled with glossy images and dramatic videos, the final product fulfilled Simon's vision and was completed on budget.
Click here to view Simon's custom website. If you'd like to inquire about a custom realtor website for yourself, get in touch with our team today!