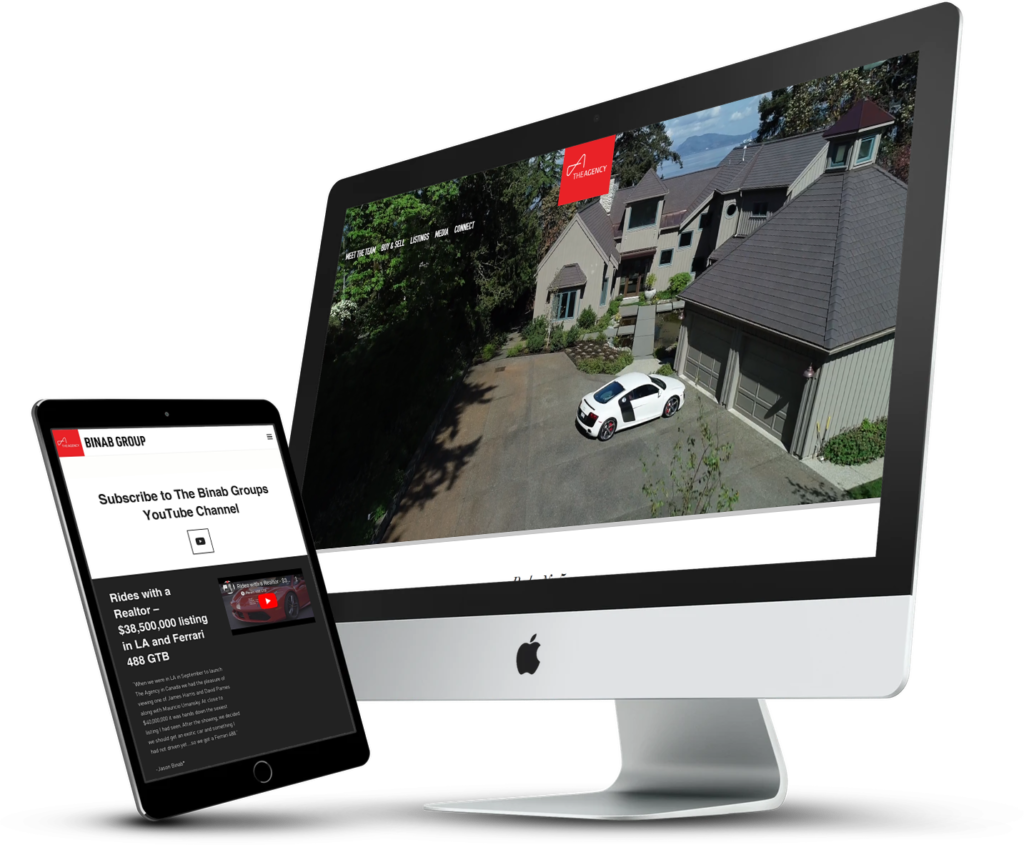 A highly successful and prominent realtor on the west coast, Jason Binab (Binab Group) is often looked to as the benchmark for marketing and emerging trends within the industry. When it came to developing a new website for Jason and his team in 2018, we faced a new challenge. Jason was introducing a new brokerage to Canada (The Agency), and we needed to develop a website that would not only meet his expectations but would serve as a framework for every realtor joining the brokerage for years to come.
The website needed to meet The Agency's brand standards, complement its corporate site and remain accessible for other Agency realtors to ensure the strength and identity of the brand remained strong as it grew.
The final product has been by far our most talked about, referenced, and iconic design ever. Jason continues to set records in business and remains an inspiration to his colleagues. We've used that original design concept for The Agency's realtors (our clients) from Victoria, Vancouver, Toronto, and all the down to Palm Springs. To learn more about the Binab Group and The Agency visit their website by clicking here!