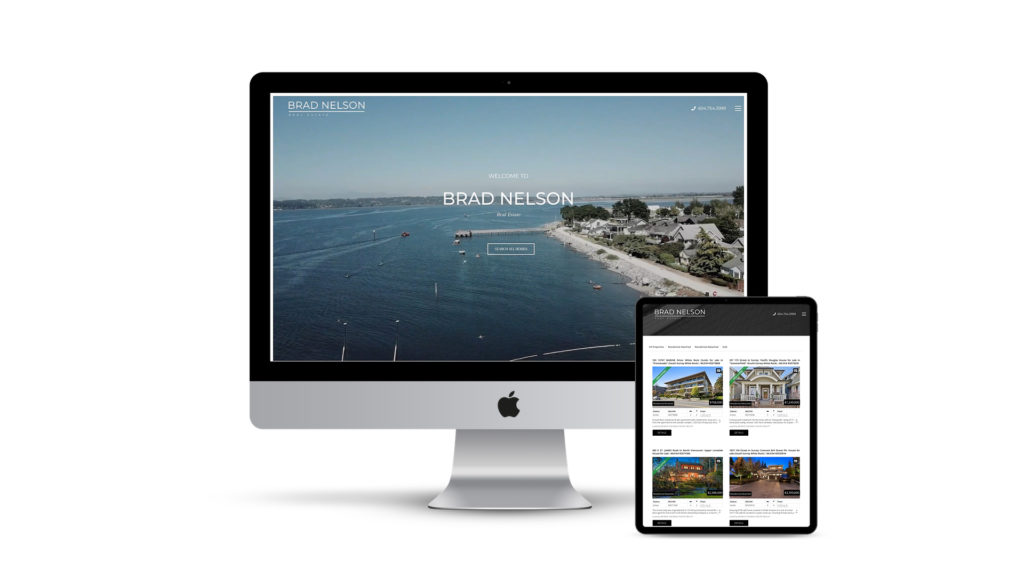 In 2019, Brad was attending an event with keynote speaker Ryan Serhant of Million Dollar Listing New York in downtown Vancouver with many of his colleagues. It was at this event Brad was introduced to LYF Marketing by Sam and Tiffany of Wiffin & Wilson Real Estate (thanks again, ladies). Brad was in need of a refresh on his website, and later we came to find a few other pieced of marketing collateral and even some new ones.
Working with some great video content and some existing photos, we developed a great-looking site the reflected the luxury real estate Brad represents in the South Surrey/White Rock area. We've continued to work with Brad and his team on new pieces of marketing collateral ranging from postcards to door-hangers.
You can learn more about Brad and Emma Nelson by visiting their website here!