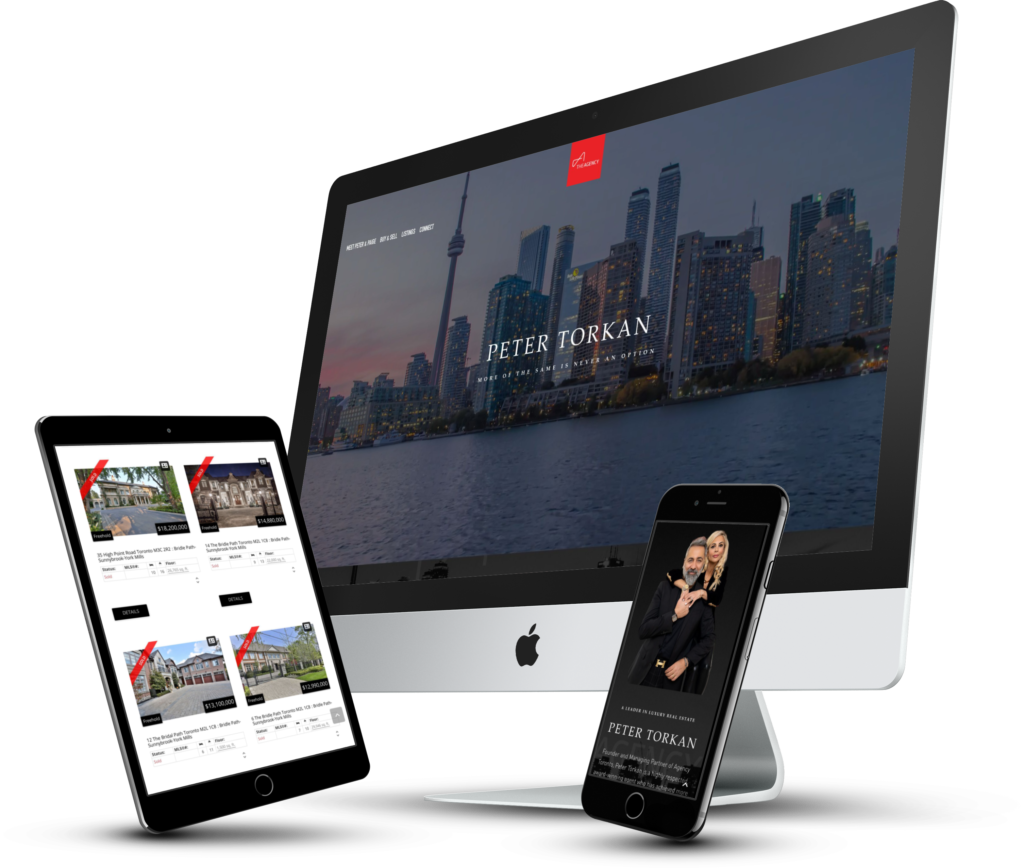 We were first introduced to Peter Torkan and his wife Paige Torkan through mutual connections at The Agency. Peter and Paige have built a tremendous luxury real estate business in Toronto over the year. When we first broached the topic of a new website, it was clear we needed to create something special to highlight their unique brand and incredible accomplishments.
We elected to go the route of a custom site design that still adhered to The Agency's brand guidelines but allowed us the flexibility to incorporate video and animation in creative ways. We used video instead of photos to bring background elements to life; we used animation to create playful headlines and emphasize key points.
The results speak for themselves, and when we had the opportunity to present the new site to Peter and Paige at the grand opening party for The Agency's Vancouver office (see their site here) they were blown away!
Click the link to view Peter and Paige Torkan's site in full! Ready to get started on your new website? Chat with a member of our team today!